Airtel, one of the leading telecommunications service providers in India, wanted to capture the attention of more consumers. Here's how the company used a digital-first approach to relaunch its Airtel TV livestream content app and engage a wider audience.
India's telecom industry is experiencing a lot of competition, and the environment is forcing many companies to rethink their customer strategy or consolidate with competitors to keep up. In the past two years alone, the more than 14 telco players in India have consolidated to less than eight. Simply put, it's a buyer's market in India. Data prices for 4G have declined rapidly, and consumers can have their pick of network service provider in line with their preferred data, pricing, and overall content. With more people on smartphones, consumers have shifted from primetime viewing on TV sets to "my time" viewing on their phones.
How Airtel went beyond the traditional and embraced digital
Airtel leveraged this opportunity to give its users what they wanted with the relaunch of its Airtel TV app. The updated app allows users to livestream content from more than 150 live TV channels using Airtel's live TV service. Keeping digital at the forefront of its strategy, Airtel wanted to understand its user base and build a campaign that connected the company to the right audiences using the right channels. Aside from Search, the company's 360-degree digital campaign placed heavy emphasis on YouTube's TrueView for Action, Programmatic Guaranteed, and Universal App Campaigns.
Converting attention to action with YouTube performance ads
Long gone are the days when traditional marketers would just broadcast their ads and hope that they would catch the attention of their target users. Airtel knew that one of the most effective ways to build consideration for the app was to personalize the messaging for its users and reach them via a platform where they were most attentive. It focused on the TrueView for Action format in combination with advanced Audience Solutions to contextualize the ads based on keywords, placement, and topic. This was further bolstered by positioning YouTube as an extension to Search with Custom Intent Audience, which allowed it to remarket to users on YouTube who had previously searched for a particular keyword on Search and serve them contextual ads in their moments of need. Ads were served via news and regional content using topical keywords such as "live cricket" or "India vs. South Africa" with quirky engaging bumpers.
Unlocking efficiency with Programmatic Guaranteed
To solve for the second part of the challenge and achieve cost savings, Airtel took advantage of Programmatic Guaranteed. Using Programmatic Guaranteed, the company was able to use programmatic ad technology to reserve media inventory directly with publishers and improve its reach more efficiently. Through programmatic, Airtel had a clearer understanding of whether they engaged their audiences and how people responded to each YouTube video.
Optimizing app installs with Universal App Campaigns
To further reinforce their messaging, Airtel deployed Universal App Campaign to ensure user acquisition and boost content consumption for Airtel TV. In-app events were tracked to identify and optimize trigger points that mattered most to Airtel's aim such as driving content consumption. The following events were used to determine which ads to serve and when to serve them:
Whether the user was on the Airtel network or not
Registration
First stream
Cumulative streams
Whether the user was on a high-end device
The results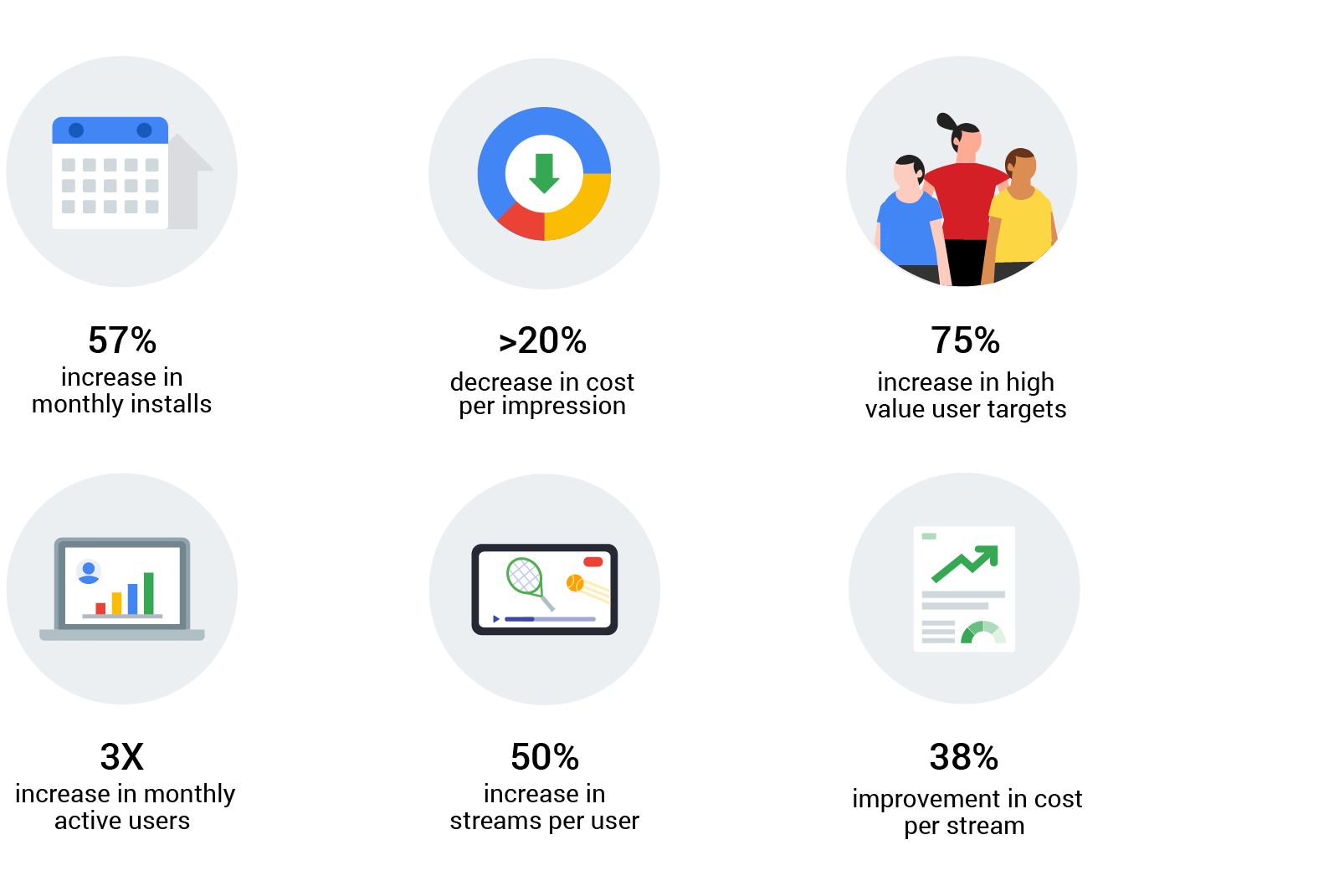 By using a digital-first strategy, Airtel found a way to be relevant to its audience and convert attention to action using a variety of digital touch points throughout the decision-making journey. Brands must consider the full funnel when thinking digital-first and streamline their messaging to ensure effectiveness and higher visibility.