After observing the massive shift to digital media with its core audience, SKY PerfecTV! decided to try out online video for itself with a series of video ads on YouTube designed to complement its TV marketing. By shifting to digital, SKY PerfecTV! was able to create more relevant connections with viewers and increase brand impact by following a four-step process for optimizing its digital marketing.
After noticing the shift towards digital media and subscription content among people in their 20s and 30s, SKY PerfecTV! realized it needed to switch up its advertising approach.
Before overhauling its advertising strategy and making big-picture changes, SKY PerfecTV! wanted to clearly identify areas for improvement and test different approaches. To do so, it focused on using featured content, such as footage from sports and large-scale music events, to capture audience attention and, ultimately, increase subscriptions.
Tuning in to digital
When it came to switching up its advertising methods, SKY PerfecTV! had to first determine whether investing in digital made business sense. To test the effectiveness of online media, the company ran a series of experiments.
Step one: Adopting new video channels
As its first step, SKY PerfecTV! turned to YouTube and Google Preferred, which helped the company focus its advertisements on channels with strong viewer support. Based on a simulation that calculated how to efficiently reach its potential customer base (men and women in their 20s and 30s), the company ran 17 campaigns over the course of four months.
Successes could be seen straight away. The reach efficiency improved by more than 30%, and the campaigns that were conducted on both TV and Google Preferred acquired more subscribers than those conducted on TV alone. As a result, the company hit its monthly subscriber target and saw a 10-20% increase in search volume for related keywords.
Step two: Sharing the results
SKY PerfecTV! shared the results of the YouTube video advertisements within its promotional and content departments — including programming, sales, and business strategy — to help the teams recognize the necessity of investing in digital marketing.
Step three: Test, test, and test some more
With a better understanding of the need for digital and YouTube-based advertising, SKY PerfecTV! further examined the impact of YouTube advertising and how it complements its TV reach. The company turned to YouTube's custom affinity audiences to tailor its advertisements and connect with potential customers. It did not operate on a large-scale budget, but rather evaluated the effects of experimental distribution during a music content promotion campaign. As a result, SKY PerfecTV! saw the search volume for related keywords increase from 60% to 180% compared to normal TrueView distribution.
Step four: Tailoring its advertising
By experimenting with YouTube ads, SKY PerfecTV! realized it could reach a wide range of potential customers. The company's tailored video ads paved a path to a new campaign for "killer content" that was developed to coincide with the opening of the Nippon Professional Baseball League.
During this campaign, the company prepared creative for 12 teams and used geo-targeting to play the ads that fans would likely watch based on their location. In addition to delivering this content to baseball fans, it also provided team and player-specific content to strengthen viewer connections and increase brand impact.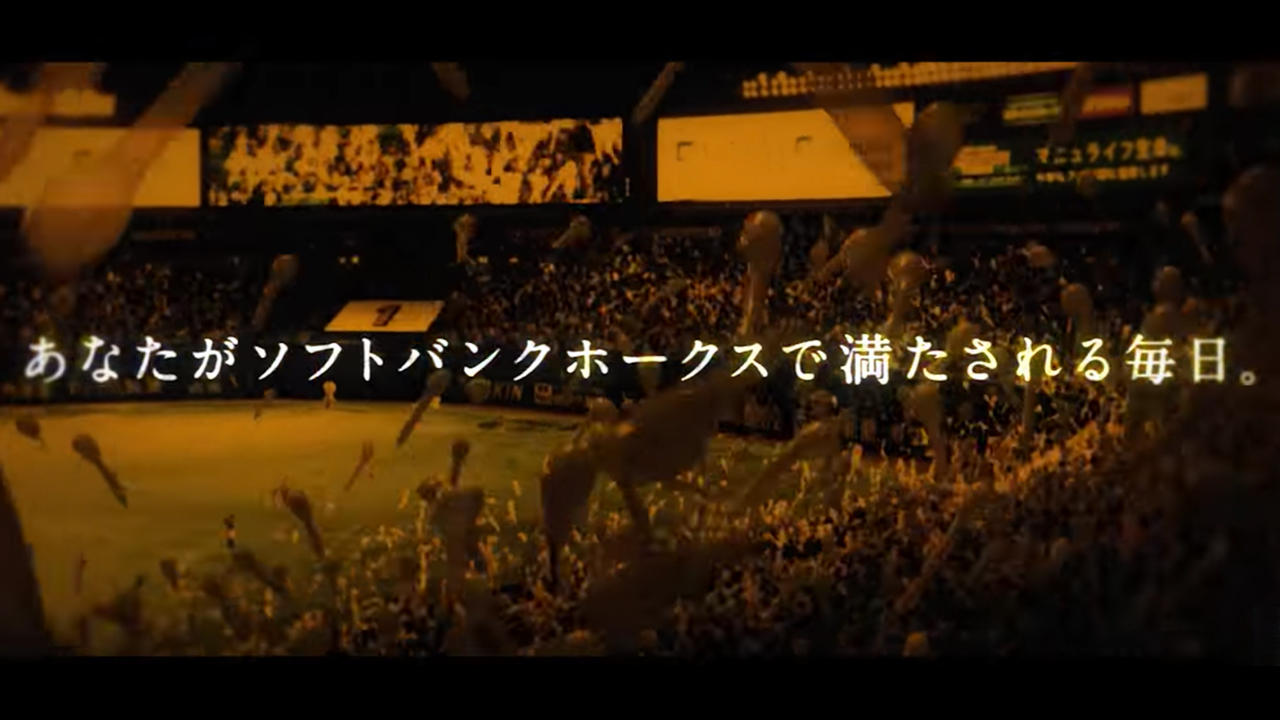 Pressing play on digital video
By pushing for change and aligning itself with internal and external partners, the company saw a major change in its marketing return. With a clear goal and shift to digital, SKY PerfecTV! proved that being digital-first helps create stronger, more relevant connections with viewers.