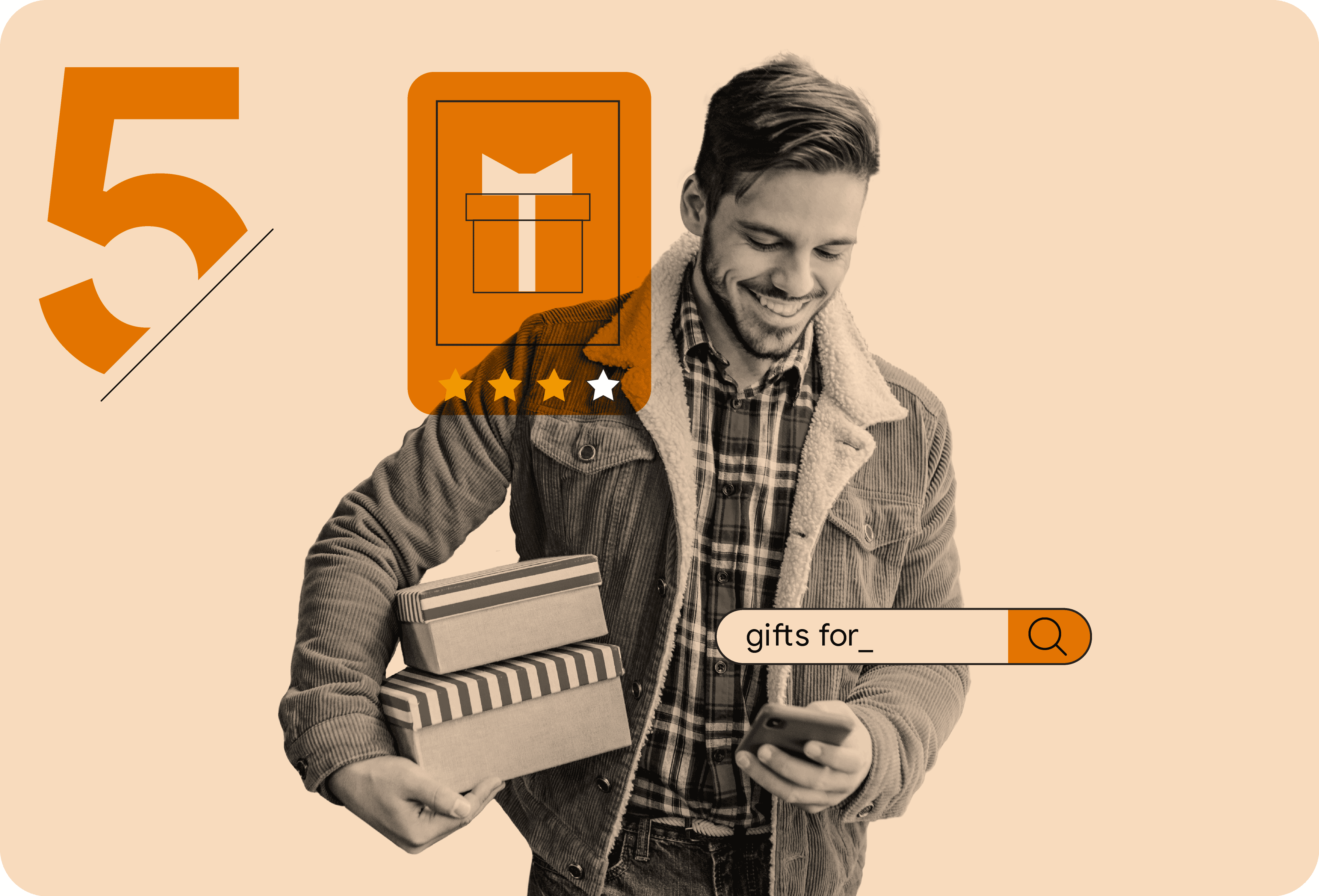 84% of holiday shoppers in the UK said they used Google to help with their shopping.1
With people shopping for holiday gifts much earlier in the year, brands must adjust when and where they deploy their holiday campaigns to ensure consumer engagement before, during, and even after the holiday season.
Grab attention early
Holiday shopping now begins weeks before the holidays. As of mid-October, holiday shoppers in the UK had on average 24% of their holiday shopping complete.2 People want time to compare prices and look for brands that can offer good deals without compromising product quality or the customer experience. In fact, 32% of consumers in the UK said they spent more time researching online before purchasing this year compared to previous years.3
This is the time when shoppers are most willing to consider new brands and retailers. Indeed, more than half (53%) of consumers in the UK who were planning to shop for the holidays said they were open to shopping with new stores or brands this holiday season.4 You can capture their attention and convince them to make a purchase by communicating your brand value and best offers, such as expressing to deal seekers and budget shoppers that you have the lowest prices of the season.
Early shopper marketing tips
Convert high-intent holiday shoppers
As the holidays get closer, shoppers develop a heightened sense of urgency as they narrow down their purchasing options. Whether they are delayed by unexpected events or simply wait until the last minute, they'll be focused on buying products as quickly as possible.
While deals and discounts can definitely still drive consumer choice at this stage, other factors — such as displaying high-star product ratings or promising free and fast delivery and returns — can significantly boost people's confidence and encourage them to make purchases. For example, 81% of holiday shoppers in the UK say they will shop with stores that offer free shipping.6
At this stage, connecting with customers both online and offline is crucial. On average, 37% of holiday shoppers in the UK agreed that holiday shopping was easier because they were able to shop both online and in-store.7 And, after shipping cutoffs, more shoppers rely on nearby stores to get what they need, which is why it's important to showcase your physical locations and product offerings.
High-intent shopper marketing tips
Engage shoppers beyond the holidays
The end of the holiday season doesn't mean the end of holiday shopping. Some people use the post-holiday time to treat themselves to gifts they wanted but didn't get, or to buy products that will help them kick-start their New Year's resolutions. More than half of consumers (51%) in the UK agreed that there are better deals available after the holidays than leading up to them.9 And on average, 29% in the UK say they are taking advantage of post-holiday sales.10
You should also look beyond the end-of-year holidays for moments to connect with customers throughout the entire year. Consider what cultural and retail events matter most to your business and plan accordingly to build an ongoing relationship with customers year-round. That way you'll be top of mind when they're ready to make a purchase.
Here are a few global seasonal shopping moments to get you started.
2023 key global seasonal moments