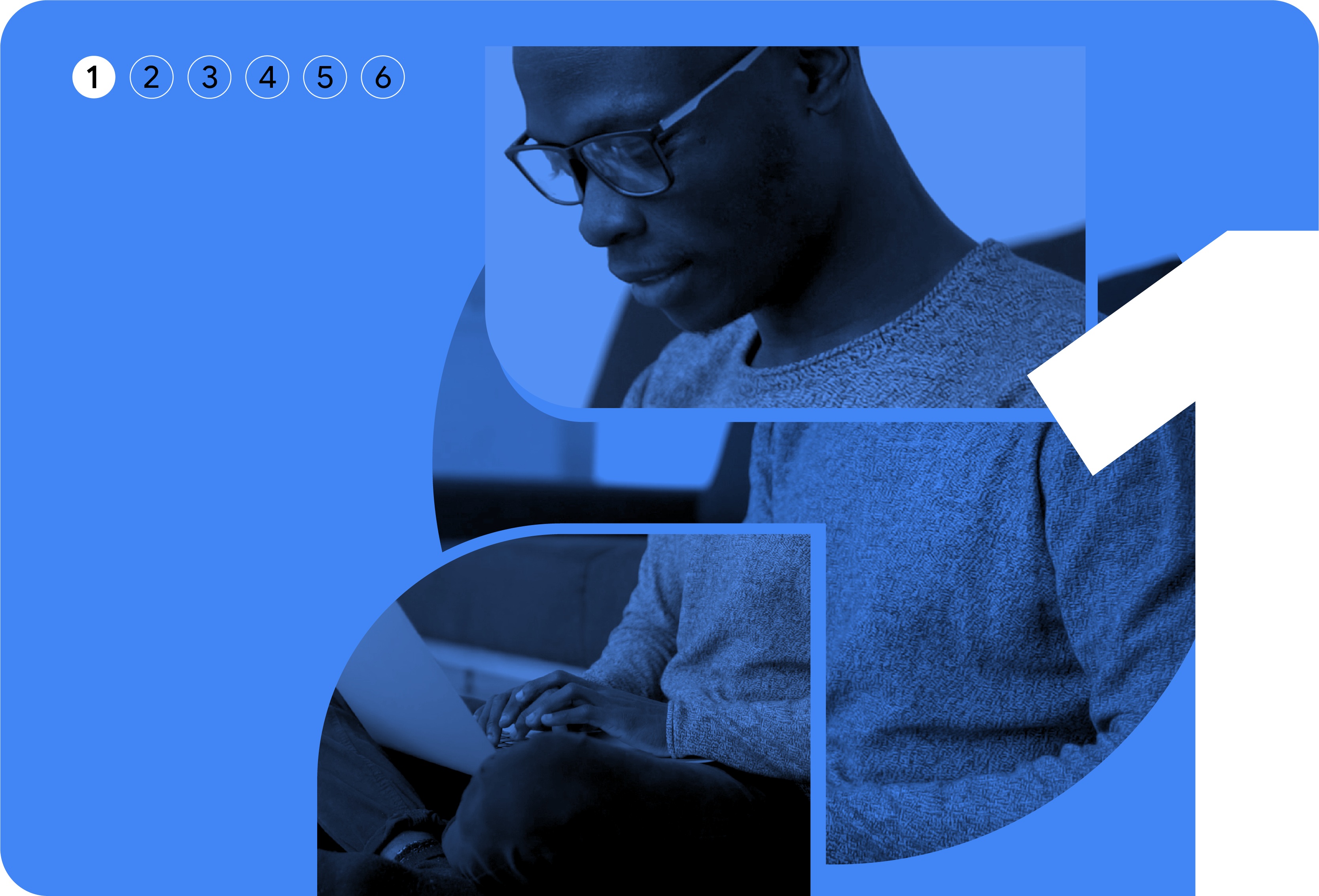 Agencies as AI vanguards
AI is enabling powerful advances in every part of the world. In the medical field, for example, AI-powered solutions have helped reduce false negatives and false positives in breast cancer screening and mammograms by up to 9%. Meanwhile, the Look to Speak app uses AI to give everyone a voice by helping those living with speech and motor impairments speak using only eye movements to select phrases on their phones.
When used to its full potential, AI can help solve many of the world's most complex challenges — including those found in digital marketing. For marketers and agencies, the North Star is still to engage customers in meaningful ways that drive business results. But this has become harder as people engage across an ever-growing number of channels and touchpoints. Manual approaches can't keep up anymore.
As marketers strive to stay abreast of change, they should seek guidance from their partners. Agencies can be vanguards that work closely with brands to push the envelope, redefine digital strategies, and combine their expertise with the power of AI to increase ROI and business growth.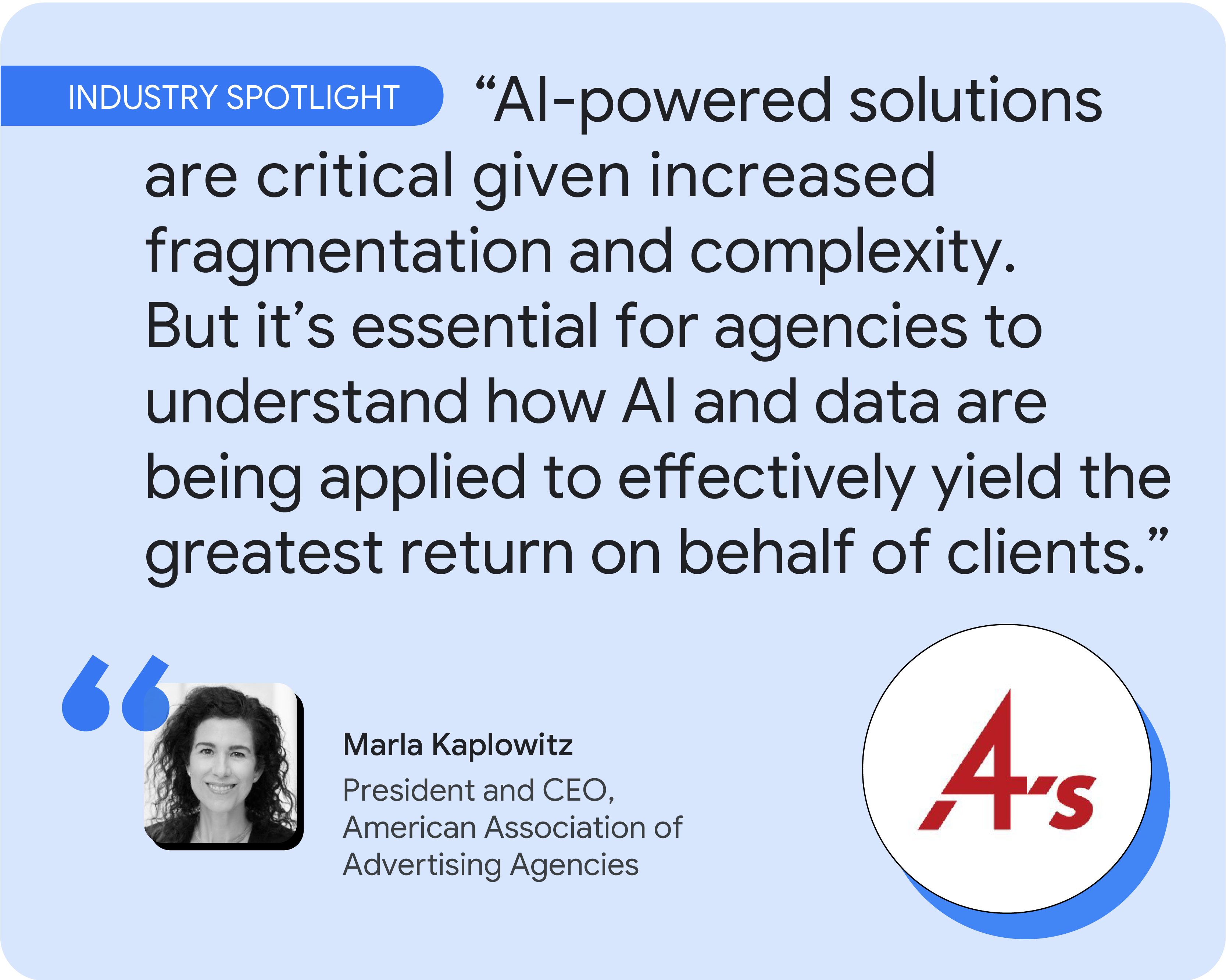 "AI-powered solutions are critical given increased fragmentation and complexity," says Marla Kaplowitz, president and CEO of the American Association of Advertising Agencies. "But it's essential for agencies to understand how AI and data are being applied to effectively yield the greatest return on behalf of clients."
Upskilling to win
What sets any marketing strategy apart is the human judgment and ingenuity behind it, and that includes managing and steering AI technologies.
AI allows agencies to multiply the value of their expertise to meet business goals today and secure future growth. In fact, almost two-thirds of surveyed agencies say that adopting AI and machine learning to aid and augment skills is a high or critical priority.1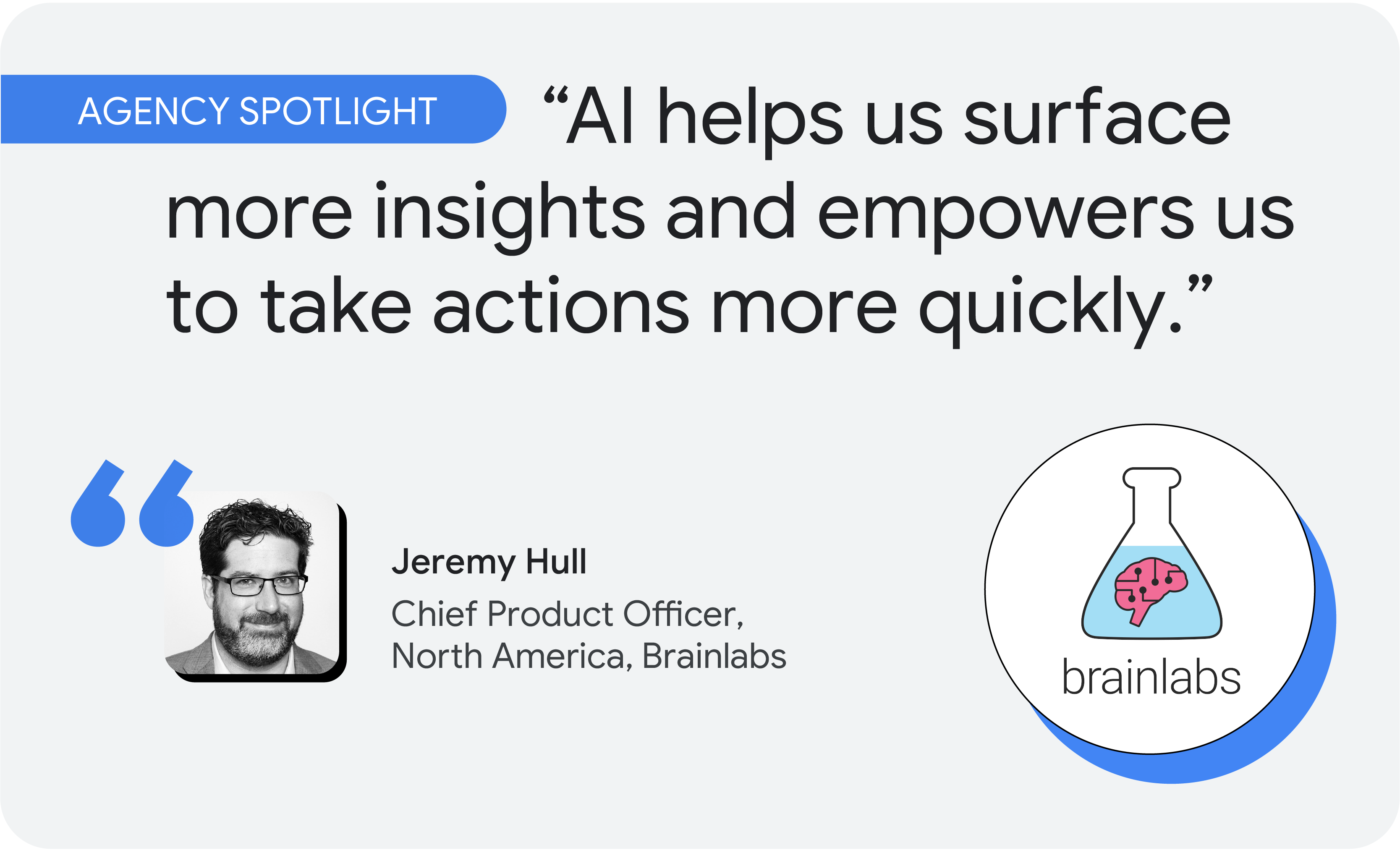 "AI helps us surface more insights and empowers us to take actions more quickly," explained Jeremy Hull, chief product officer for North America at Brainlabs. "It enables us to do more — move faster, improve performance, get more value out of the people we have and bring them along on an exciting career path."
AI is enabling agencies to provide higher-value marketing services and drive stronger results for brands at all levels of digital maturity. Recent research indicates that leading marketers, despite showing a greater likelihood to have cultivated in-house digital marketing capabilities, maintain strong agency relationships. In fact, leading marketers partner with a greater number of agencies, on average, than their less successful counterparts. But how they work with agencies differs. For example, leading marketers tend to focus on overall strategy, while average marketers are inclined to engage on campaign execution alone.

When choosing agency partners, marketers increasingly make decisions based on strategic impact and demonstrated business results, rather than team size or the billable hours required to manage campaigns. That's why many agencies are replacing traditional fixed-fee and retainer models with more flexible, growth-oriented models. For instance, 41% of agencies now use performance-based compensation models.2 By investing in new strategic areas that help fuel AI-powered solutions, agencies can drive the business outcomes they are now accountable for.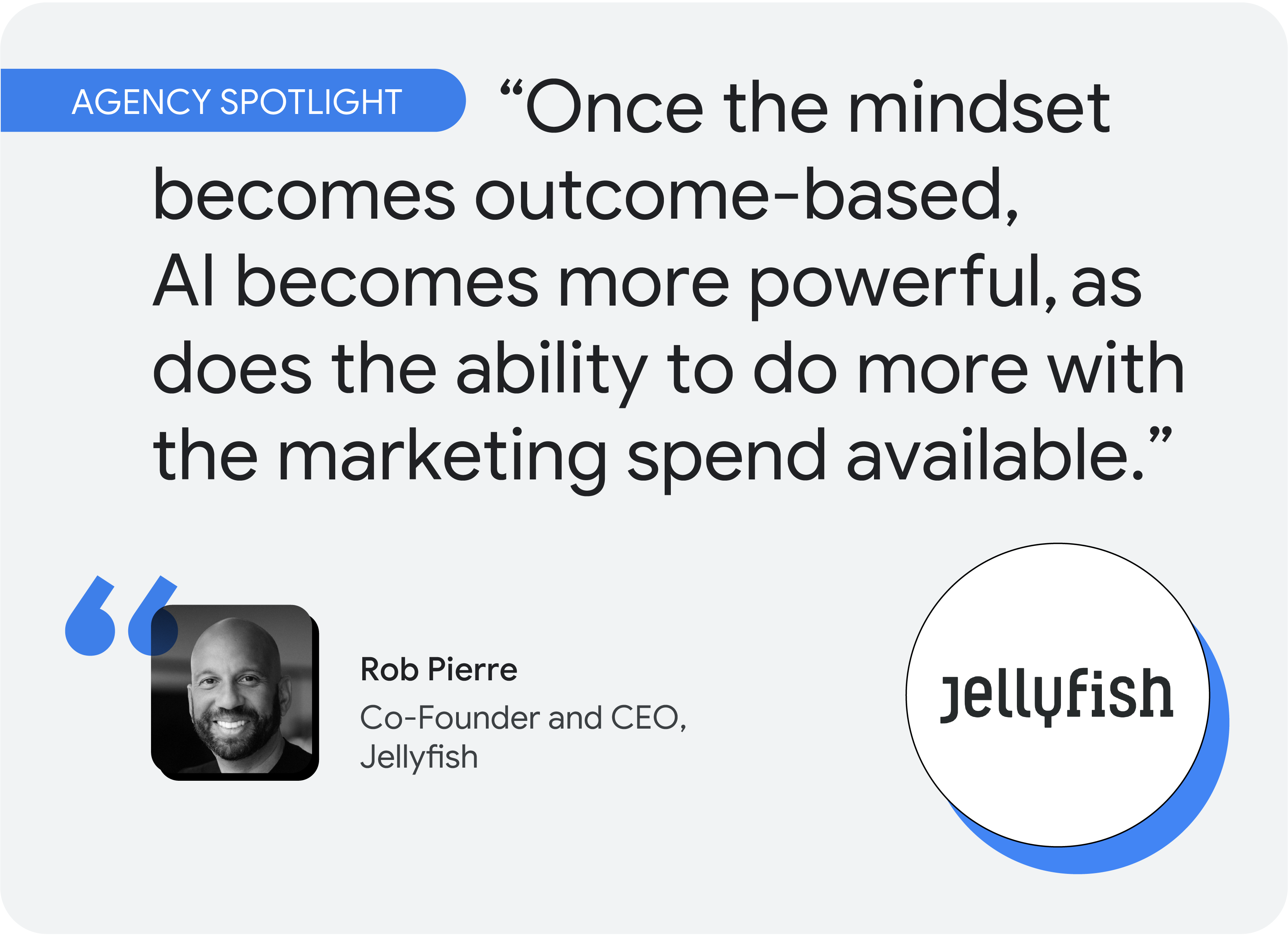 Having a laser focus on outcomes is leading Jellyfish and other top agencies to expand their scope and reinvest in new strategic areas.
Says Jellyfish Co-Founder and CEO Rob Pierre: "The mix of media versus human resource and technology is shifting, and I don't think the industry has quite caught up with that yet. At Jellyfish, we focus on outcomes as opposed to hours. Once the mindset becomes outcome-based, AI becomes more powerful, as does the ability to do more with the marketing spend available."