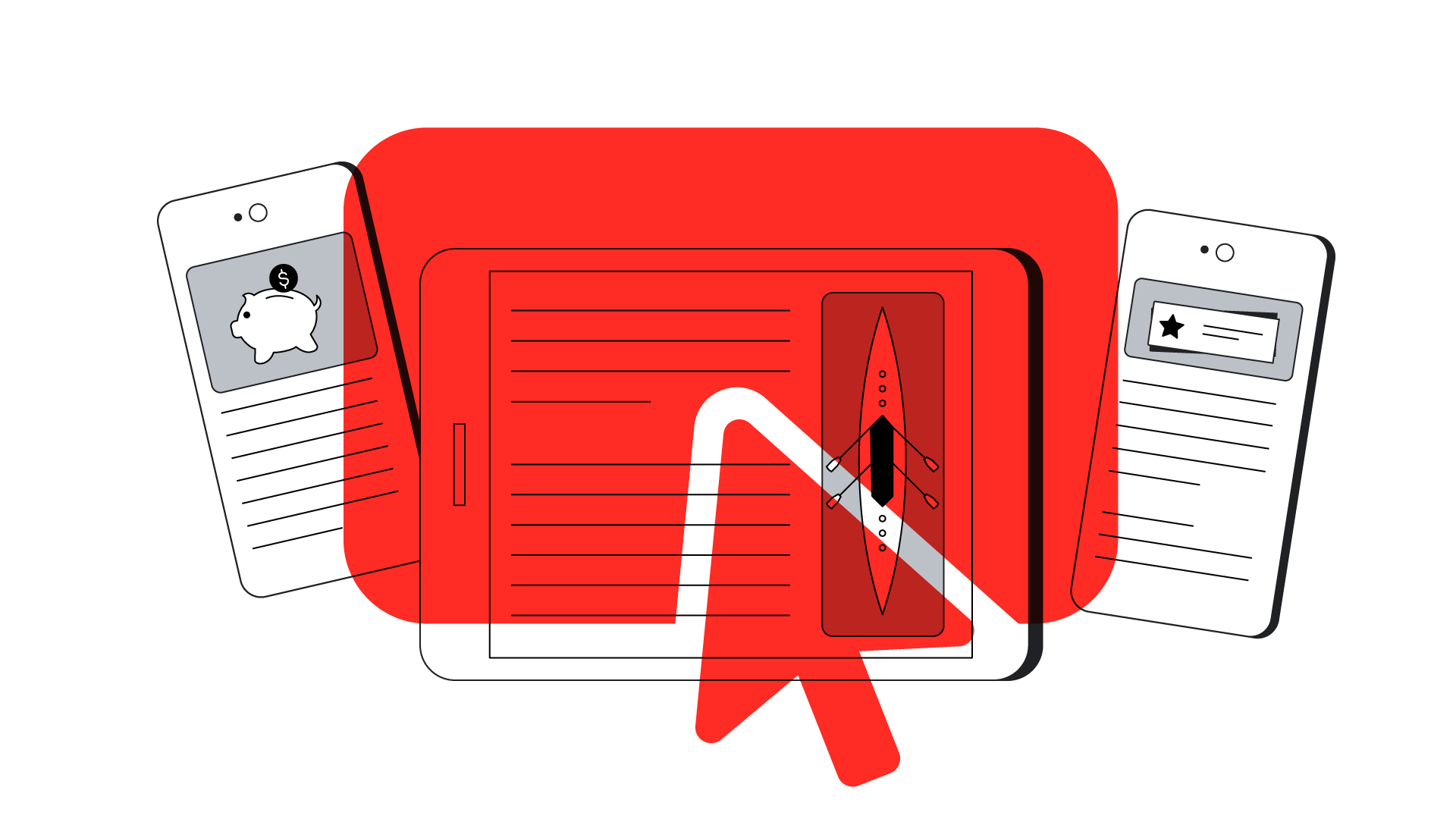 How to reach people in new ways, with sight, sound, and motion.
Google display ads appear when browsing online, watching YouTube, checking Gmail, or using apps. Intelligent ad technologies provide opportunities to make meaningful connections, add utility, interaction, and more. Plus, Google display ads reach 90% of people on the internet*.
Embrace what data can do for your brand
Who your audiences are, where they are, and what they want can make messaging far more powerful. Choose whether you focus on one aspect, or use a combination to make a unique connection in display. If you don't have access to this data, ask your media or client partners to source it.
Use display as a window to a bigger moment
Display is the place to be super relevant or supremely disruptive:
Make life easier. Bring video, websites, tools, or utilities closer.
Host experience. Showcase live events or peek into another world.
Build delight. Deliver the unexpected or something memorable.
Use utilities, upcoming events, or memorable moments in display, to draw an audience in.
Four key pillars to drive display:
Open up the audiences, wherever they are in the world.
Speed: Upload and change creative within hours.
Flexibility: Regardless of device, assets adapt to their location in milliseconds.
Intelligence: Use data insights for the right message, right audience, right place, in real time.
Now, imagine what all that could do when applied to a good idea.
Head to the Creative Guidelines center for further information to help you craft your work across other YouTube and Google formats – presented by Think with Google.
Build better creative for your performance marketing
Learn the creative standards that will help you drive better performance for your Google Ads campaigns. Find out more