Knowing that consumers are now spending more and more time online, Vietnamese dairy manufacturer Vinamilk saw an opportunity to drive consumer awareness with digital.
To reach women, especially moms, with relevant content, the brand used a three-step YouTube strategy, creating engaging and insightful long form video content.
By tuning into trending content and investing in online video, Vinamilk increased awareness and became the first CPG brand in SEA to reach one million subscribers on YouTube.
Video had been part of Vinamilk's marketing strategy in the past, but like most brands in Vietnam, the dairy manufacturer had primarily focused its advertising offline. However, given that there are 55 million internet users nationwide — and that four of every five moms watch online videos at least once a week1 — Vinamilk realized that it could reach this highly-engaged audience with online video. So, Vinamilk created a strategy that would increase engagement and help drive brand awareness among Vietnamese women, especially moms.
Embracing an entertaining approach to reach women nationwide
When it comes to online video consumption, Vietnamese moms have a strong interest in family content, including cartoons, animated films, and videos pertaining to food and drink.2 However, family-focused content wasn't something the country actively produced. This gave Vinamilk an opportunity to build its video strategy around that missing content.
The brand decided to develop compelling, family-oriented video content using the "hero, hub, and help" strategy, a new approach for Vietnamese brands.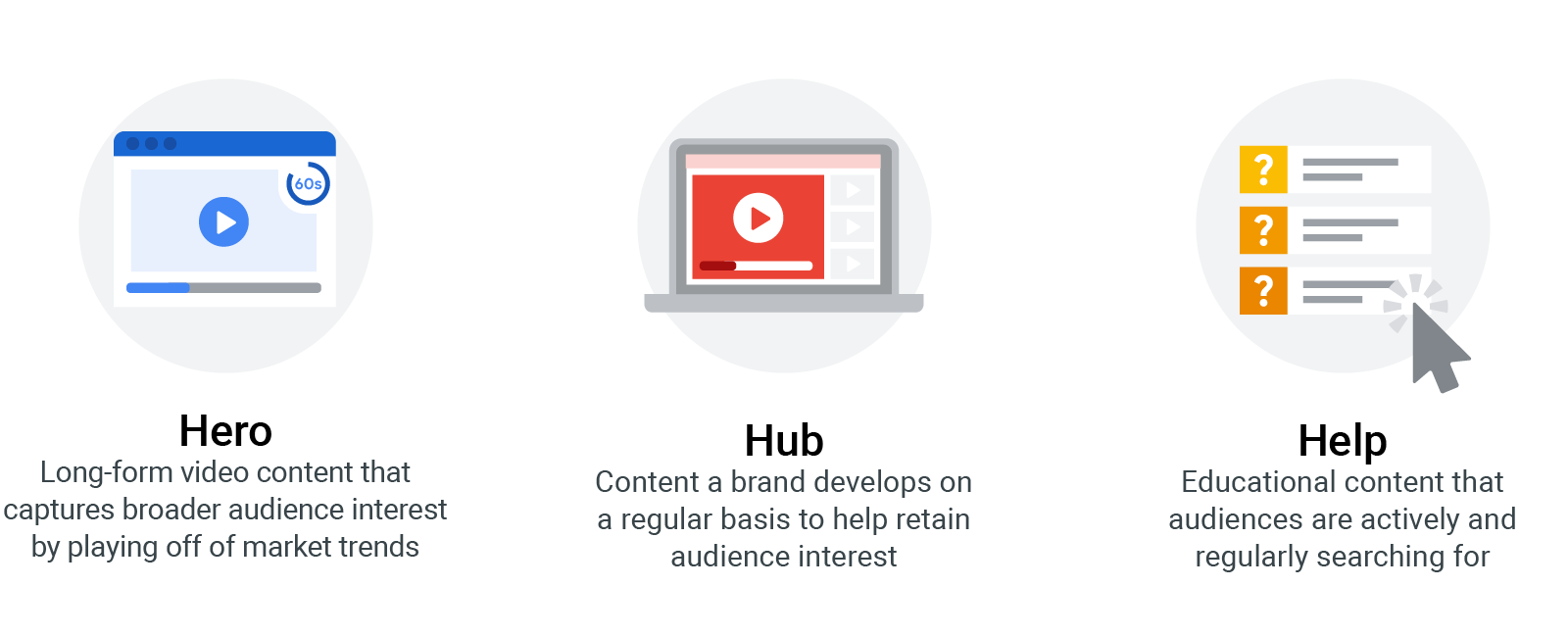 Hero
To better engage Vietnamese women online, Vinamilk prioritized investing and creating timely videos that captured trending pop culture moments and featured well-known YouTube creators like Huynh Lap and Thu Trang. To ensure initial lift and visibility, each hero content piece was accompanied by a heavy media push using YouTube mastheads and TrueView video ads.
Hub
To keep audiences coming back for more, Vinamilk developed recurring series such as its kids music video series and organic farm series to help retain mom and child interest. Relying on the assumption that hub content attracted a higher percentage of already-engaged subscribers, Vinamilk dedicated less ad spend on promoting these series.
Help
Vinamilk also produced content that provided parenting tips and tutorials — for example, a cooking tutorial series — to ensure Vinamilk was present when consumers needed information.
By being strategic in its YouTube advertising spend to gain initial paid traction, and by optimizing its video titles, thumbnails, metadata tags, and playlists to help fuel organic views, Vinamilk saw its YouTube subscriber base grow quickly — and substantially.
"Vinamilk has become the gold standard in terms of building great content that creates meaningful connections with consumers." —Nitin Gajria, Google Country Director, Vietnam, Cambodia, and Laos
Consumers press play on relevant content
For Vinamilk, timely and recurring content proved to be successful. By utilizing audience data to create a clear content strategy, the brand nurtured a loyal subscriber base of Vietnamese women and became not just a company that created YouTube videos, but also a successful YouTube creator in its own right.
By prioritizing its video content strategy, Vinamilk became the first CPG brand in Southeast Asia to reach one million subscribers on YouTube. Within 365 days, the channel racked up 1,567 years in total watch time, with a 122% increase in YoY total watch time. The brand also earned 575 million views and a 141% YoY increase in total video views. This goes to show that creating great content that speaks to an audience's wants and needs can drive both mass awareness and engagement, especially with long-form videos.

In Vietnam, households that buy milk regularly are also connected to the internet.3 By using a YouTube-first digital strategy, Vinamilk found a new way to stay relevant among Vietnamese moms and build brand awareness in the process. Looking ahead, it plans to continue to evolve its content strategy using Director Mix to create personalized creative at scale.
"Vinamilk sees the evolution of marketing not as a challenge but as an opportunity to serve consumers better," concluded Nitin Gajria, Country Director of Google in Vietnam, Cambodia, and Laos. "Vinamilk has become the gold standard in terms of building great content that creates meaningful connections with consumers. Becoming the first consumer goods company in South East Asia to receive a Gold Button for crossing one million subscribers on YouTube is an amazing feat and should be a proud moment for the entire Vietnamese marketing community."