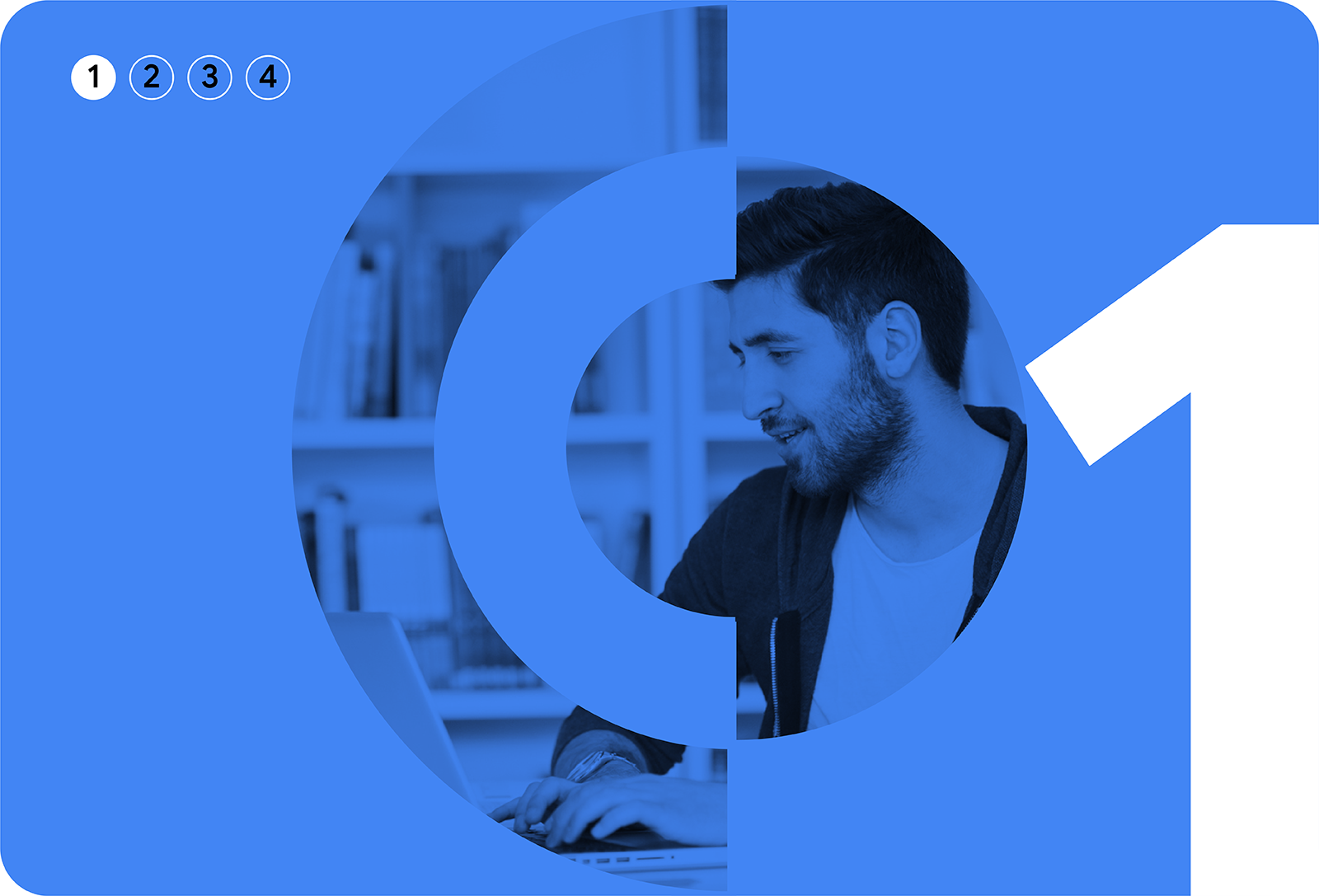 Eighty per cent of consumers in the United Arab Emirates (UAE) expect companies to understand their unique needs and expectations. And 66% expect offers to always be personalised.1
This makes it more important than ever for companies to fully embrace their marketing data to develop successful personalisation strategies that give people content they actually want to consume.
A key asset to delivering this is using first-party data. This is data that consumers willingly share with brands because they trust them. This type of data provides deep, unique insights, making it a powerful tool for building personalised marketing creatives.
First-party data comes directly from consumers
First-party data provides companies with information about who their consumers are and what they want. It can be divided into customer data, which tells you more about their preferences and circumstances, and business data, which tells you what people explored on your platforms and what they bought.
Customers willingly consent to sharing first-party data via a brand's online and offline channels. For example, through user registrations, phone calls, or email sign-up.
This first-hand exchange makes it easier for companies to understand when and how people consented to their data being collected. And with first-party data tying directly to the products or services a brand sells, and the customers who buy those products, it's also more relevant.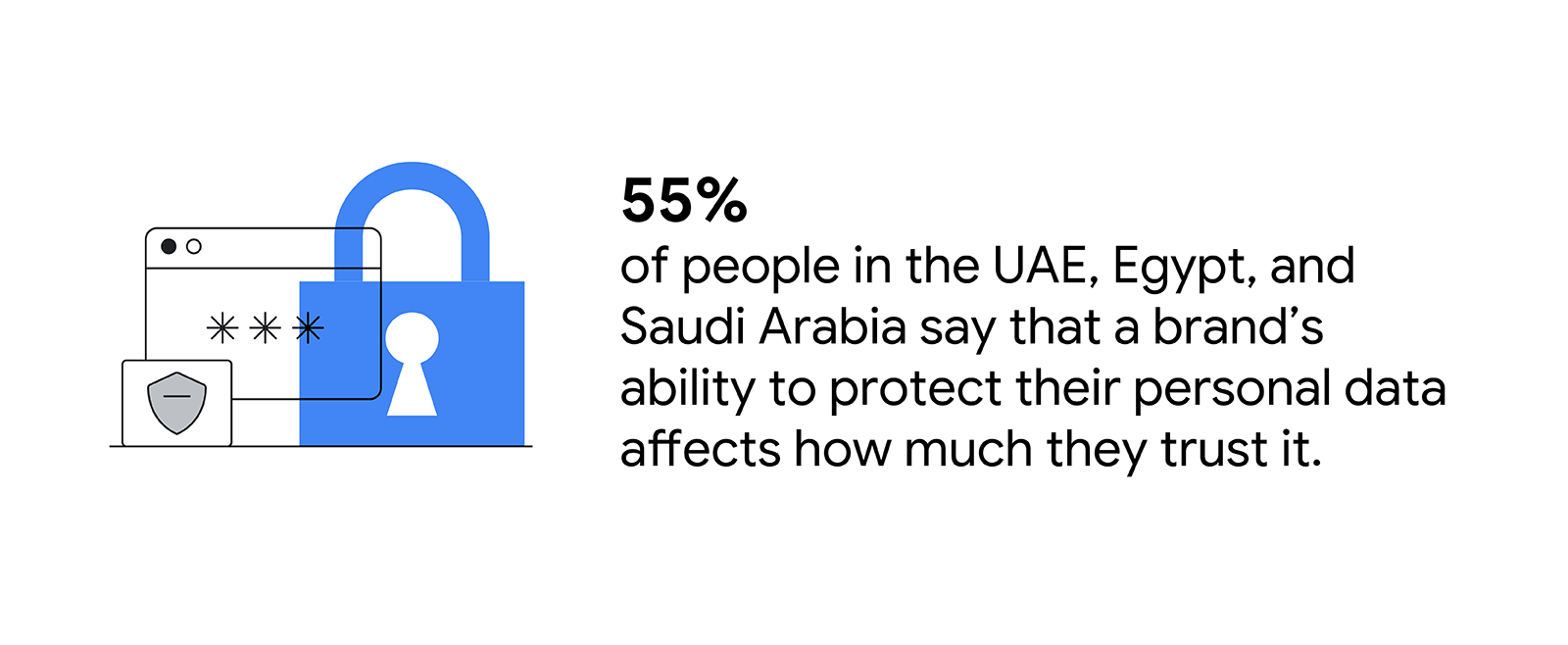 First-party data can greatly benefit brands' return on investment. Companies using first-party data for key marketing functions can achieve a revenue lift of 1.5X to 2.9X compared to brands who don't.
But remember, trust and first-party data always go hand in hand. Fifty-five per cent of people in the UAE, Egypt, and Saudi Arabia, say that a brand's ability to protect their personal data affects how much they trust it.2 And research shows that the negative impact of a company providing a poor privacy experience is almost as severe as that of a data breach.3
3 ways to capture first-party data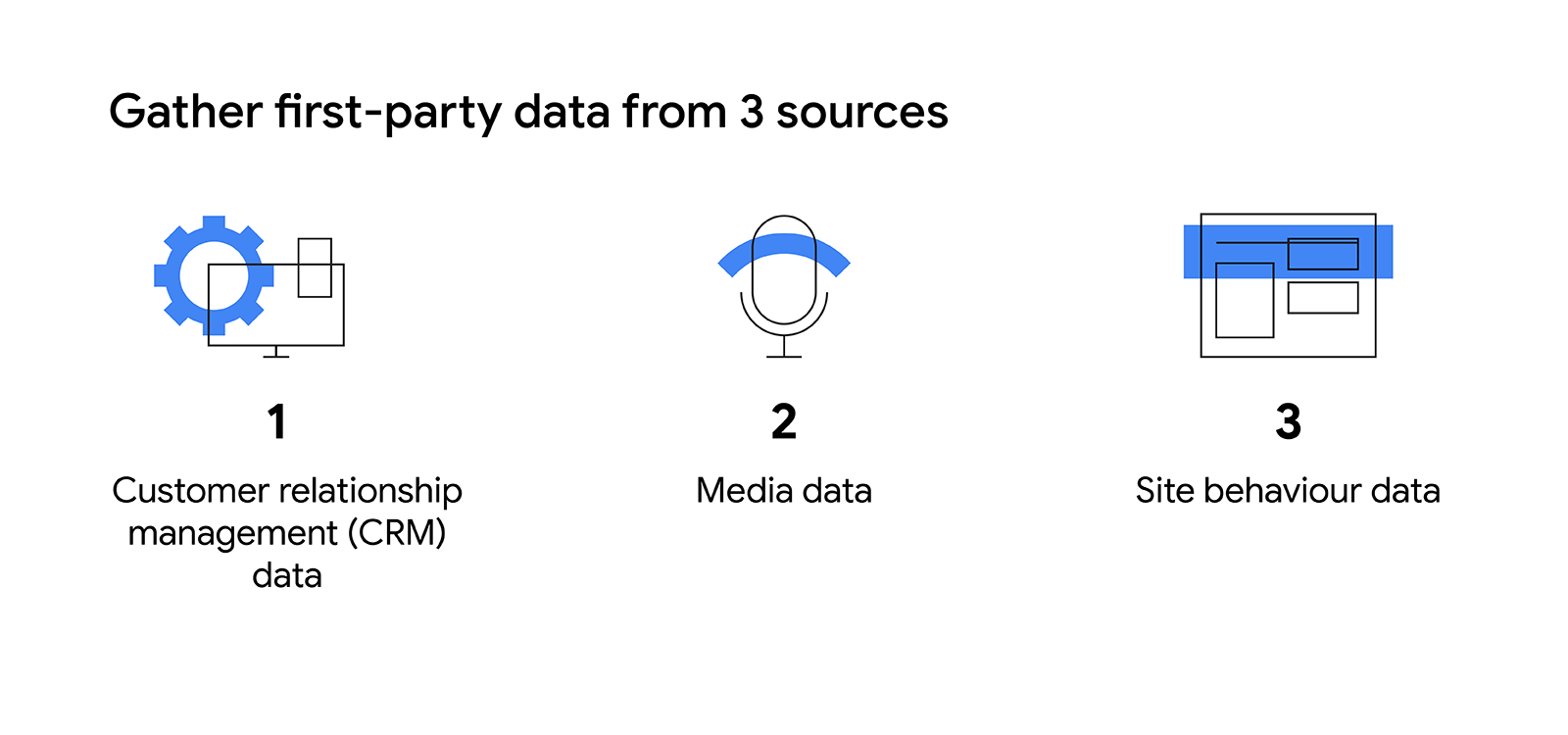 You can collect customer data and business data from three sources:
Customer relationship management (CRM) data gathers consumer information, covering both online and offline data. Customers consent to providing this information directly via brand loyalty programmes, email marketing opt-ins, brick-and-mortar store visits, call centre interactions, and so on.
Media data shares information on how users engage with your video, social assets, and other online media. You can use Google's privacy-safe ad management system Campaign Manager 360 to understand consumer interactions across the web.
Site behaviour data tells you how users behave when they are on your website or app. Google Analytics 4 (GA4) can help you safely analyse and report website traffic while still respecting users' privacy. You can learn more about Google Analytics 4 here.
How to evaluate the quality of your first-party data
Doing a data audit will help you evaluate the quality of your data sources and the data they provide. This determines the quality of the insights you get from the data, the decisions they drive, and the personalised communication you create as a result.
To evaluate the quality of your first-party data, ask yourself the following questions:
Is my data accessible?
Is my data relevant to business objectives?
Is my data timely?
Is my data reliable and based on facts?
Is my data large enough to analyse and draw conclusions?
If you answered no to some or all these questions, you need to assess where you are collecting your first-party data from, and how. With that information at hand, redefine your data strategy so that the first-party data you are collecting is reliable, relevant, easily available, and respecting people's privacy.
If you answered yes to the above questions, you have quality data at hand. You can now use AI-powered solutions, like Google Analytics 4 and AdWords, to help you segment and interpret that data to uncover fascinating behavioural insights about your customers. Think interests, habits, and intent.
And don't be surprised if these insights also help you unlock customers you didn't even know you had.
How first-party data helps to create a holistic customer view
Every interaction with your brand is a valuable data source, from online store and app visits to call centre phone calls and physical shop walk-ins.
The best way to bring online and offline data together in a privacy-safe way is by ensuring your marketing technology and data are integrated with one another. This will enable an automated flow of data across platforms, with each data source being able to "talk" to the other.
Here's a look at how, by automating data across platforms, you can get a better view of your customers: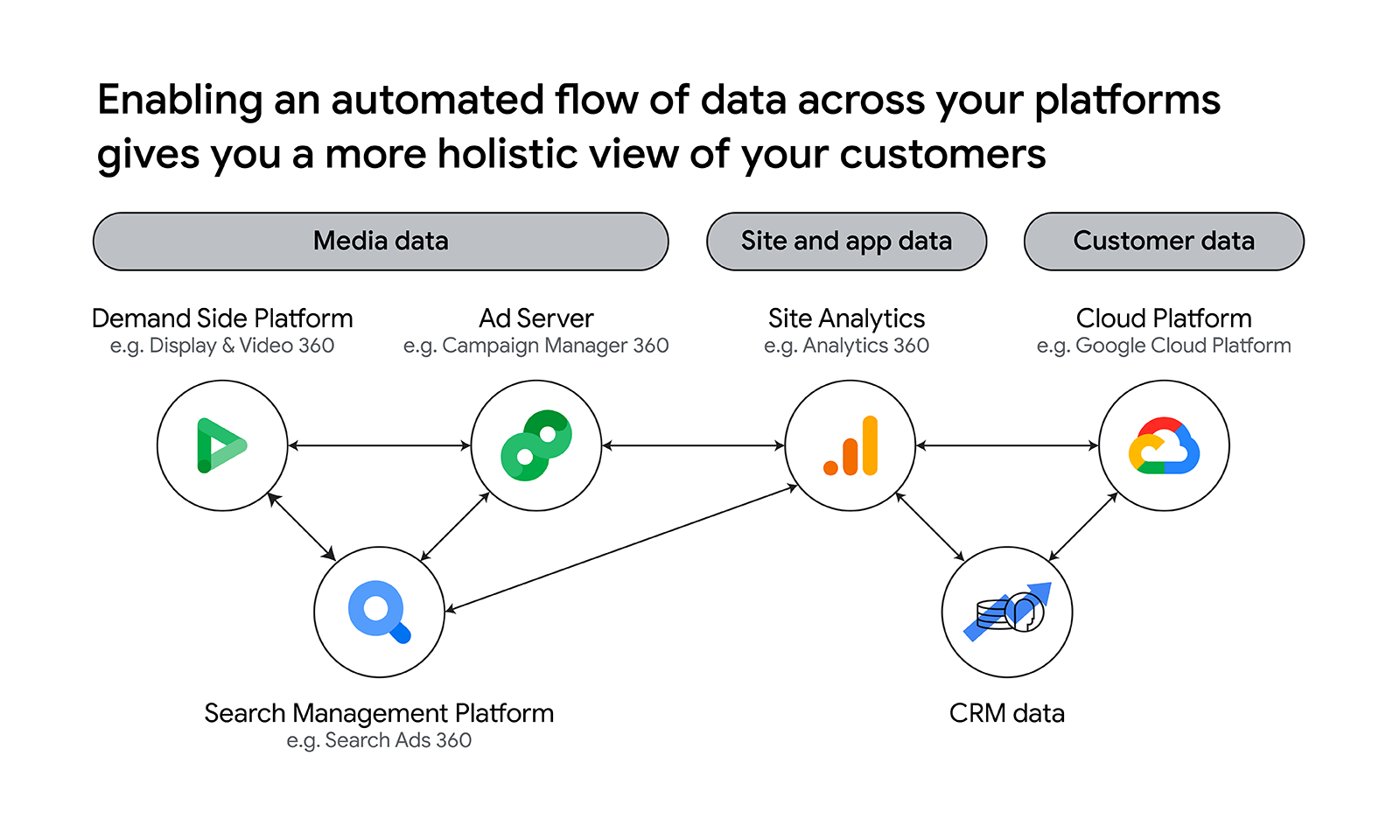 This gives you a more holistic view of your customers, helping you better define your ideal audience and personalise communications for them. It also allows you to connect previously siloed data to unlock richer insights and create more timely and relevant customer messaging.
Maggi's first-party data success story
Food brand Maggi supplies products through third parties and doesn't traditionally engage directly with customers. But last year they wanted to create more personalised content experiences for Middle Eastern and North African customers during Ramadan.
They turned to AI-powered solution Performance Max, which helped them drive 66% more website registrations. The information supplied by consumers during registrations told Maggi what people were interested in, from recipes to kitchen tips to ingredient recommendations. Using these insights, Maggi curated personalised content experiences for shoppers on their website and opt-in newsletter.
Here you can see an example of a tailored newsletter that they created using those insights, offering customers recipe ideas and kitchen tips and tricks:
But Maggi didn't stop there. By integrating first-party data into Customer Match and expanding on similar audiences — finding people showing similar online behaviours to their website visitors — they uncovered new potential shoppers similar to existing ones across Search, Shopping, Gmail, YouTube, and Display. This tactic increased click-through rates to their website by 118%.
Learn how to use first-party data to define personas
Having a pool of quality first-party data is clearly helpful in curating more relevant ads for your consumers. But to show your ads to the right people, you need to really know who they are.
In chapter two of this personalisation guide, you'll learn how to use first-party data to define personas — constructed profiles that can help you hone in on your ideal audiences.