In the Philippines, when it rains, it pours. For months. Generally lasting from June through November, the rainy season averages about 19 typhoons every year. To stay prepared and healthy during these gloomy gray months, Filipinos turn to the web.
Most Filipinos may not be familiar with the country's official motto, "For God, People, Nature, and Country," but they do live by what may as well be the unofficial motto: "Be Prepared." Extreme rainy seasons and typhoons are facts of life, so learning how to manage their health during these months is imperative for all Filipinos.
News updates, typhoon footage, and weather forecasts help locals prepare for the season in their many I-want-to-know micro-moments. Pinoys regularly turn to search to find out: "How do I deal with rainy season allergies?" and "Is it going to rain today?" and "When's the next typhoon likely to hit?"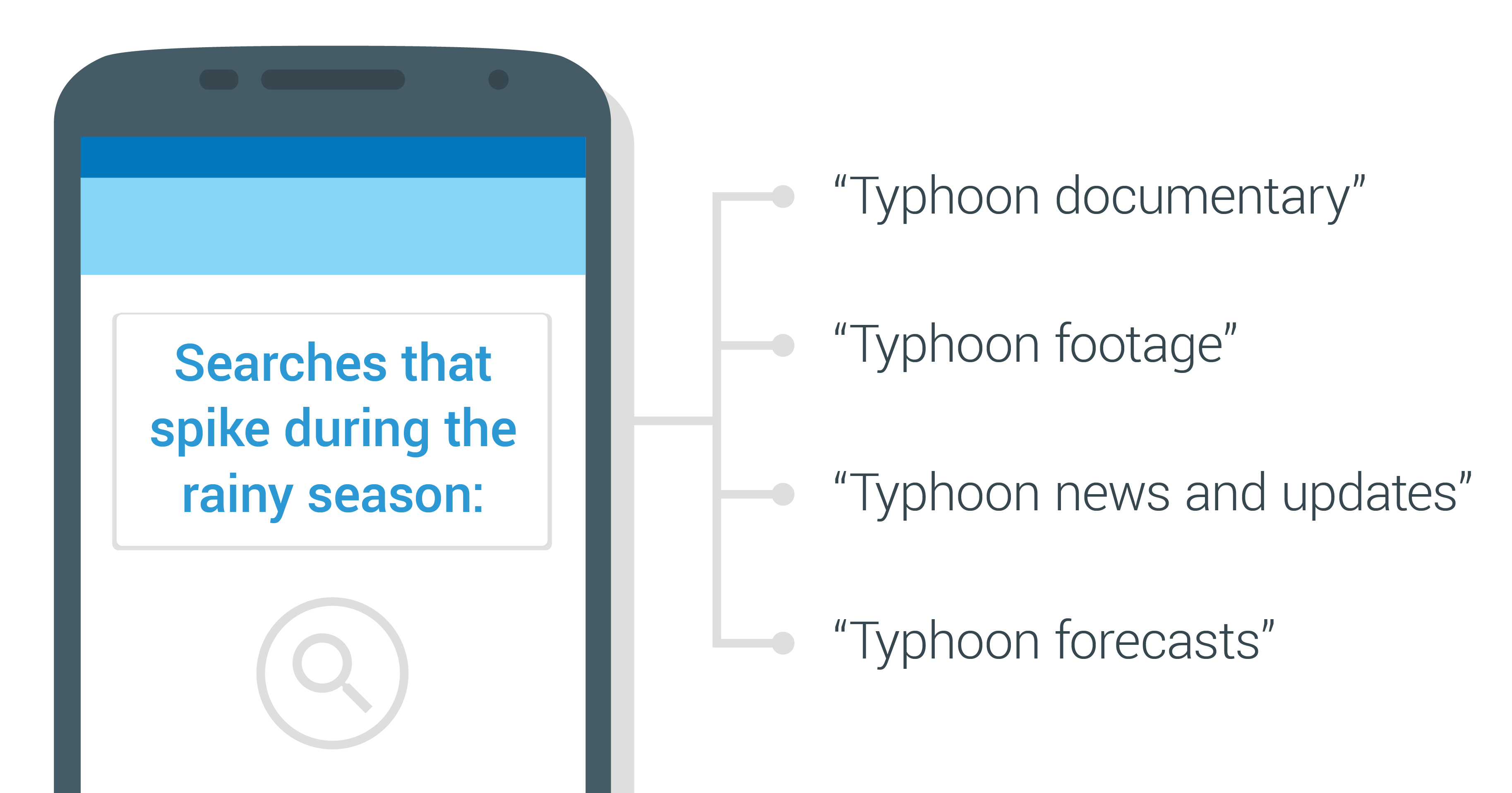 Brands that are present in these moments are best positioned to help Filipinos stay healthy, comfortable, and prepared when rain clouds start forming. As a result, these brands become the trusted brands that people turn to in their moments of need, rain or shine.
For seasonal ailments, a search a day keeps the doctor away
A big part of managing the rainy season is dealing with seasonal health ailments like allergies. When rainy season rolls in, Filipinos turn to the web to research their symptoms and find medicines that can help keep their cough at bay. (A common question heard around the office at this time of year is, "Got any Berocca?")
Searches for pharmaceutical drugs spike as Filipinos seek relief from allergies; sinuses ailments; and ear, nose, and throat issues.

If your brand is dedicated to health and wellness, find ways to create content that will be helpful and informative to sneezing Filipinos. Articles and tips on things like, "How to prevent illnesses during the rainy season" and "How to cure the common cold" can win customer loyalty and love.
Filipinos start searching for seasonal pharmaceuticals as early as September, and interest for seasonal ailments across YouTube and other sources picks up in October and peaks in December. Being present not just during the peaks, but before, throughout, and after, can help your brand get chosen and stay top of mind.


Families cook up a storm during the rainy season
In cold weather, nothing warms the heart quite like family. As Filipinos wait for sunnier skies, families gather together to eat, catch up, and check in on their loved ones across the country.
Consider providing rainy-weather recipes that offer comfort and fun for family gatherings (or perhaps for home-bound kids sick with the flu). Who wouldn't love some new twists on old classics like beef sinigang or sticky rice balls?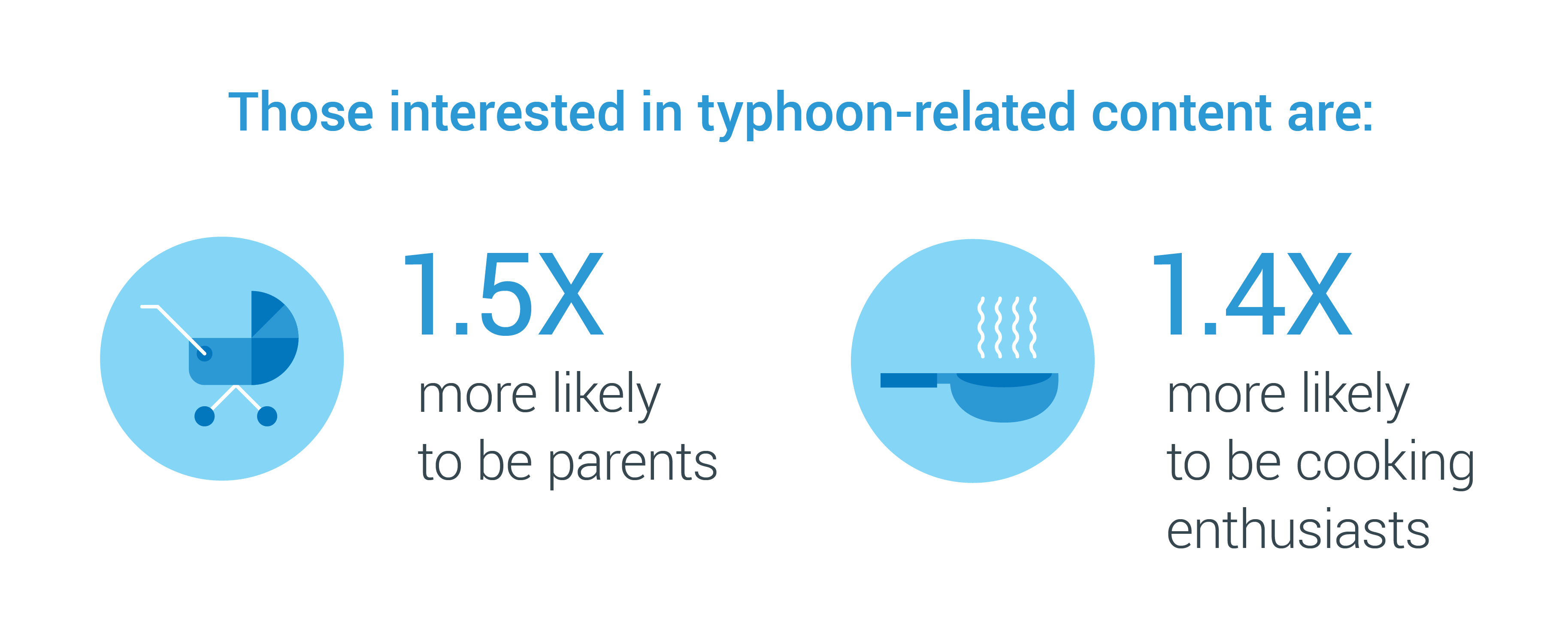 Pinoys look for helpful content on YouTube
When it comes to dealing with constantly changing weather, knowledge is power. Filipinos want to get their hands on all the information they can, which leads them to YouTube, where they look up the latest typhoon-related news, pictures, and videos.
In 2015 alone, Filipinos spent the equivalent of 22 years in total watchtime on typhoon-related YouTube content.3 Top searches in the rainy season include "typhoon satellite images," "local news," and "weather forecasts and advisories."3 In these moments of need and hope, people are looking for anything to keep them safe, including information that can help them avoid a three-hour commute home!

In the pivotal moments that Filipinos fire up YouTube, make sure your brand is present and useful. Through audience and topic targeting, get your content in front of engaged viewers and in the most impactful way possible.
No matter the platform, consider what information only your brand can provide and how it can uniquely help and delight Filipinos looking for some respite from the storm.